Sunday, 20 November 2016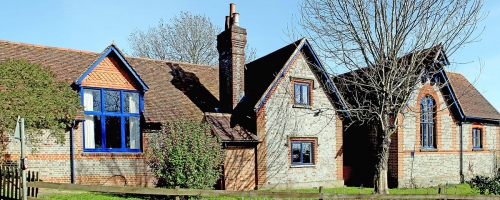 Dunsden Village Hall is in with a chance of winning a £25,000 grant for a new kitchen. All it needs is a few dozen people to vote online by the end of November. Will you help?
We are up against strong opposition nationally, just pushed from 3rd to 4th place. We desperately need a new kitchen. The money is given by the Family Assurance Society and this is the link:
https://foundation.onefamily.com/projects/providing-a-new...
It only takes a minute – thank you.
Friday, 12 June 2015
The Dunsden Owen Association has been celebrating the successful launch of its innovative smartphone app which guides visitors on a Wilfred Owen-themed trail around the village. The trail is also available from owenindunsden.org as a leaflet and in full text form. A quiz for children is also available.
Other events

'In the English Style' – a concert of piano & vocal music including the premiere of a setting of Owen's Dunsden poem 'Deep under turfy grass'
Saturday, 20th June at 7.30pm, Christ Church, Jubilee Square, Woking GU21 6YG
A varied and exciting programme will include piano music (Parry & Gurney) together with vocal music (Finzi, Howells, Quilter & Vaughan-Williams, and others). The songs are settings of poems by English poets, including Masefield, Rosetti, Shakespeare and Tennyson.
The concert will also include music by Reading based composer David Breeze. In addition to a trio of pieces for piano, Nigel & Matthew are excited to be giving the first performance of David's setting of Wilfred Owen's poem 'Deep under Turfy Grass'. Tickets (which include interval drinks) are available from Nigel Evans-Thompson (01483 854095 or nigel@evans-thompson.co.uk) and cost £10 (£9 concessions) if booked in advance or £12 (£11 concessions) on the night.
Shakespeare in Dunsden: The Pantaloons' 'Much Ado About Nothing', Sunday 19 July

Shakespeare's timeless summer comedy of masks, music and mistaken identities in an open air performance at Dunsden Village Hall. Bring along a picnic and something to sit on to watch this young vibrant theatre company bring a vital sense of "play" back to classical performance.
Tickets: Adults £12, Family £30, Students £8, Children £6 available from the Pantaloons' website. Tickets on the night, if available: Adults £15, Family £36, Students £8, Children £6.
Dunsden Owen Association on Facebook
The Dunsden Owen Association exists to celebrate the life and work of the First World War poet Wilfred Owen
who lived in the village of Dunsden, South Oxfordshire from 1911–13.
Tuesday, 04 November 2014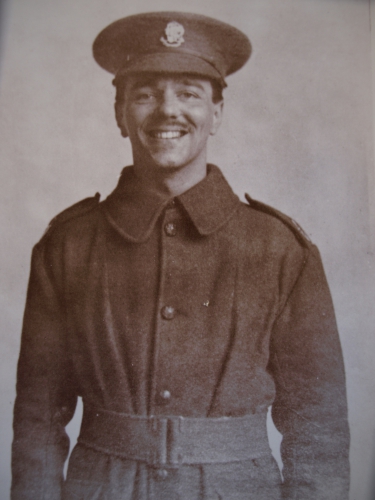 Can you help us make our Wilfred Owen exhibition this weekend a really huge success?
The exhibition tells the story of Wilfred Owen and his time in Dunsden, together with an account of the impact of the First World War on this small rural community. It will feature poignant stories from the lives of local men who were sent to fight in the 'war to end all wars'.
We need people who can provide and help serve tea and cake on the day.
We would like to include entertainment from the Shiplake Community Choir but have been unable to find an accompanist or the small fee needed if they provde one – do you know of anyone who could help?
We also need small donations to help us cover some of the other unforseen costs of the exhibition. We have already one pledge of £50 from a kind donor, but can you also help?
We expect the exhibition displays to go 'on tour' after the weekend is over. So it will be a lasting contribution.
If you might be able to help, please either reply to this or call Beth on 0118 946 1987.
With thanks, the Dunsden Owen Association committee