Tuesday, 01 April 2014
Owen's communion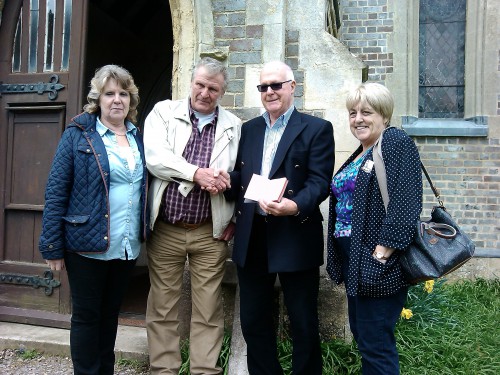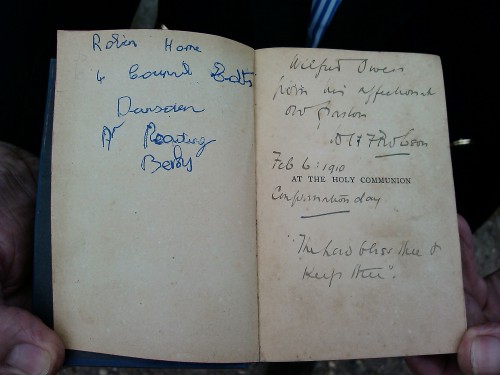 We are delighted to have been presented today with a communion book which was given to Wilfred Owen by Canon WHF Robson, the famous evangelical preacher of Christ Church, Birkenhead.
Robson's inscription suggests that he gave the book to Owen on February 6, 1910, when Owen was confirmed.
Owen's biographer Dominic Hibberd described Robson as perhaps the greatest influence on the young Owen outside his family. Our thanks to Robin Horne of Henley for this gift. Like his father before him, Robin was educated at Dunsden school.

Perhaps now we will discover exactly what became of Owen's service revolver. According to a local story, it was discovered in its holster with some live rounds by a group of local boy scouts when they called on Owen's parents to 'bob-a-job'.